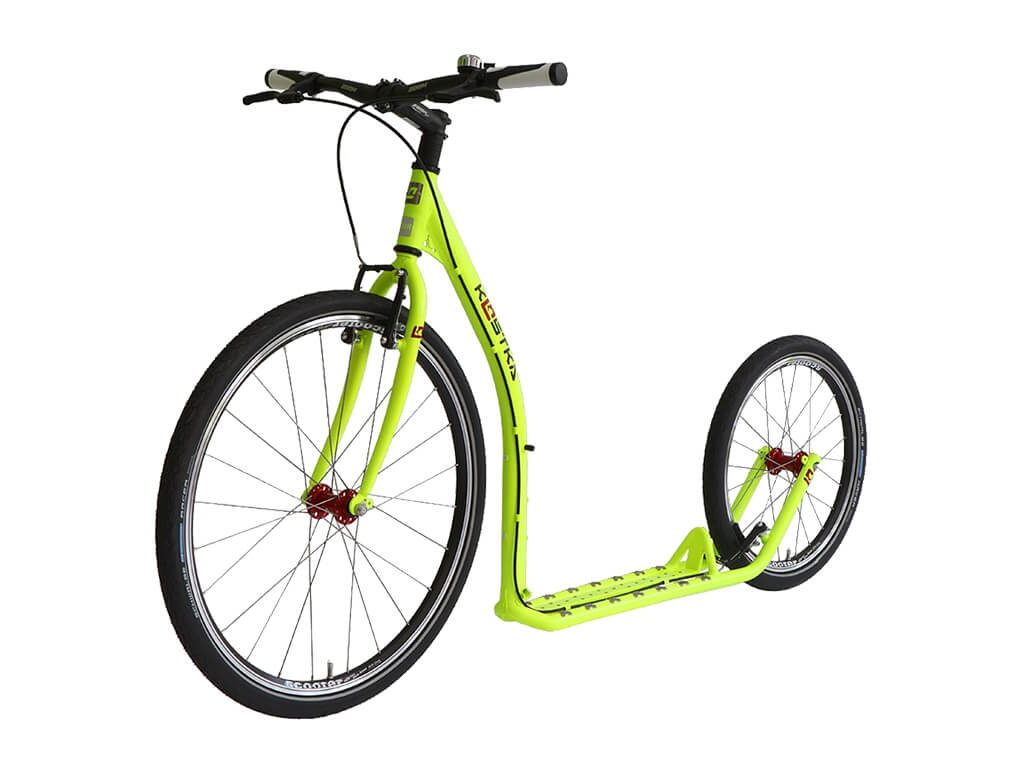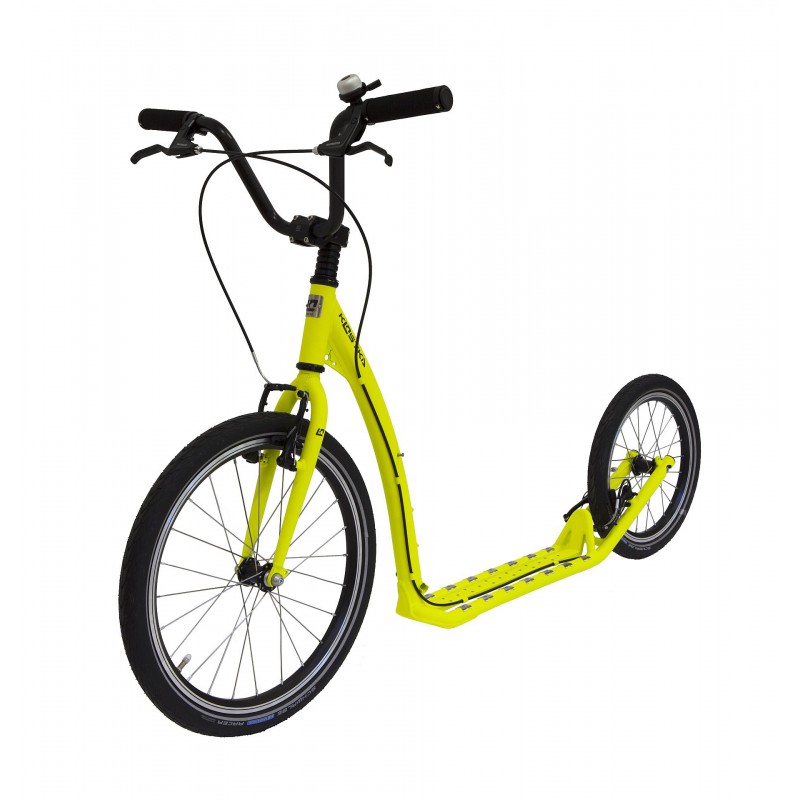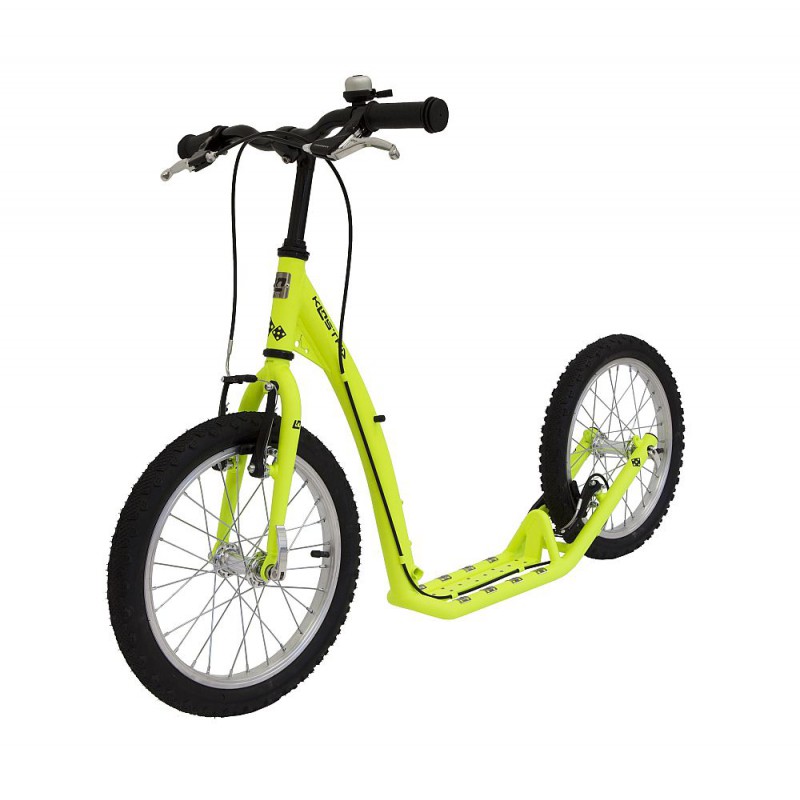 Scooter KOSTKA TOUR MAX
Scooter KOSTKA TOUR MAX ranks for sports scooters suitable for all ages. With its driving characteristics of this model is a great place for hiking trips and even on unpaved roads. 26 inch front wheel increases pass through terrain, so the scooter TOUR 3 well i feel the gentle terrain and gravel and forest roads.
KOSTKA TOUR MAX
Front wheel size: 26"
Rear wheel size: 20"
Breaks: Shimano Alivio
Tires: Schwalbe Marathon Racer
Load capacity: 150Kg
| 1 day | 5 days including |
| --- | --- |
| 12 € | 10,4 € |
We offer hotel delivery
Scooter KOSTKA HILL MAX
Scooter KOSTKA HILL MAX is the most versatile scooter for the whole family that will not disappoint you. Overall, this scooter is suitable for adults and teenagers alike. The front 20-inch wheel enhances handling and stability even at higher speeds. Scooter is very skillful. In our shop also on sale..
KOSTKA HILL MAX
Front wheel size: 20"
Rear wheel size: 16"
Breaks: Shimano Alivio
Tires: Schwalbe Marathon Racer
Load capacity: 150Kg
| 1 day | 5 days including |
| --- | --- |
| 12 € | 10,4 € |
We offer hotel delivery
Scooter KOSTKA STREET KID
Scooter KOSTKA STREET KID is the most suitable model for children from 4 years of age - the first 16-inch pedal scooter. Thanks to the modified frame geometry and the same size of the wheel, it offers very easy handling, stability and excellent handling characteristics. The KID has height-adjustable handlebars. In our shop also on sale
Kostka STREET KID
Front wheel size: 16"
Rear wheel size: 16"
Load capacity: 70Kg
| | |
| --- | --- |
| 12 € | 10,4 € |
We offer hotel delivery