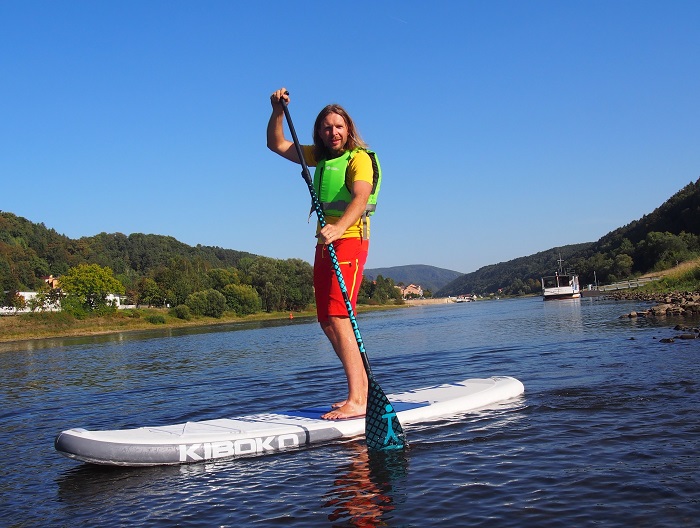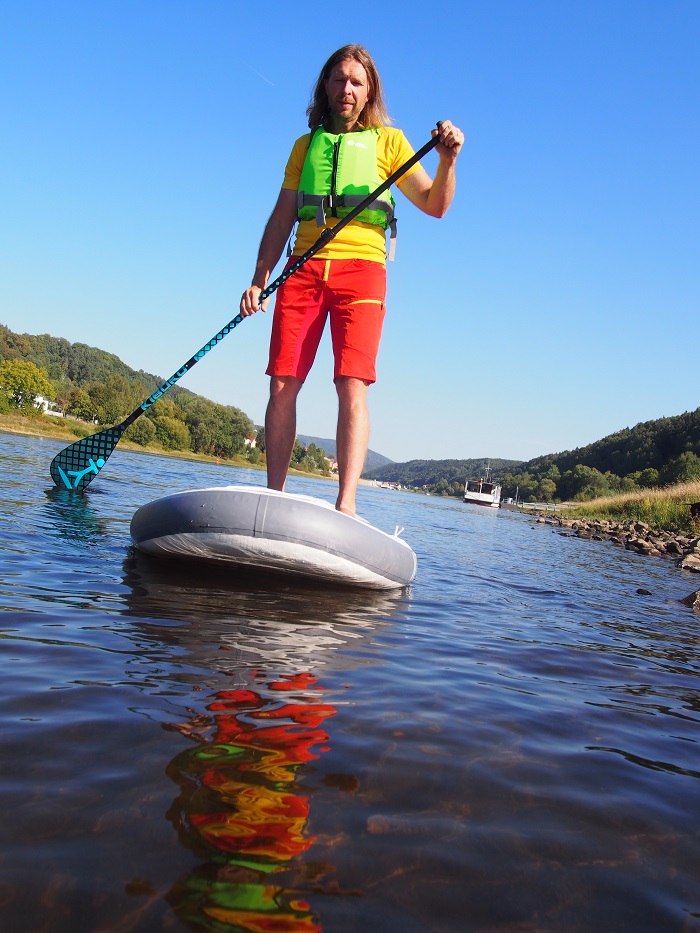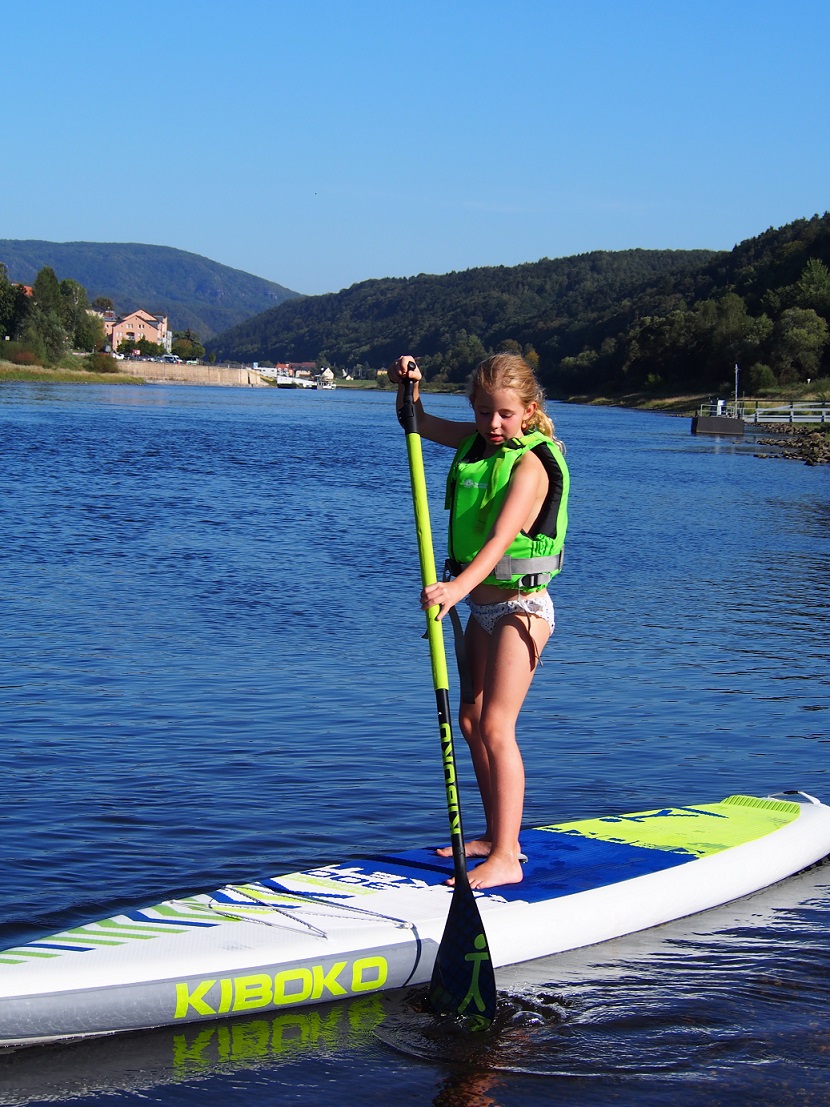 Stand Up Paddling Tour Bohemian Switzerland
With stand-up paddling or stand up paddle surfing you can discover the beauty of Bohemian Switzerland on the Elbe.
This unforgettable experience begins in Decin, which will enchant you right from the start by passing between the rocky massifs of the Shepherd's Wall with Via ferrata and the opposite rock with the Decin castle. The Bohemian Switzerland National Park begins right just behind Decin. After a short instructions on land, you're off on the water and you can learn the standing paddle ABC in the deep Elbe valley. The current brings you comfortably to the destination so you can enjoy the landscape with a full breath without an effort.

Our boat station:
Kemp Děčín, Polabí,
www.kempdecin.cz
, free parking.
Our routes:
Děčín - Dolní Žleb 10km / 1,5 - 2 h (return by bike +1h)
Děčín - Schmilka 15 km / 2 - 3 h (return by bike +1,5h)
The tour includes renting a paddleboard, paddles, life jackets, a boat bag, crew briefing, paddleboard and landing equipment pickup, and transportation of material back.
How to return from a paddleboard trip:
You can return by bike along the Elbe Trail, which follows the Elbe River. The journey from Schmilka by bike takes a maximum of 2 hours. If you do not have your own, we can lend you a bike or scooter. There is a railway along the bike path, so you can go back by train.
Choose a term or gift voucher:
Stand up Paddleboard and Scooter tour in Bohemian Switzerland
Many water sports enthusiasts have fallen into paddleboarding, and now you have the opportunity to try this matter too. On a wide and calm Elbe river, you will learn how to control the stand up paddleboard and go straight on a trip through the majestic Elbe Canyon with views of the surrounding sandstone walls of Bohemian Switzerland.
The current will carry you pleasantly for 2 hours. Then replace the board with a scooter and follow the popular Elbe Cycling Path back along the river to the town of Decin. Discover the awesome rocky canyon from the water surface first and then on a very popular scooter.
Meeting Point:
Camping Děčín, Polabí,
www.kempdecin.cz
, free parking.
Our tours:
Děčín - Dolní Žleb 10km / 1,5 - 2 h on water + (return on scooter +1 - 2 h)
Included:
Paddleboard (SUP) and accessories (life jacket, paddle, dry bag)
Scooter and accessories
Instructions in SUP manoeuvring
Equipment transport
Bottled water
Not included:
Price per person
Choose a term or gift voucher: