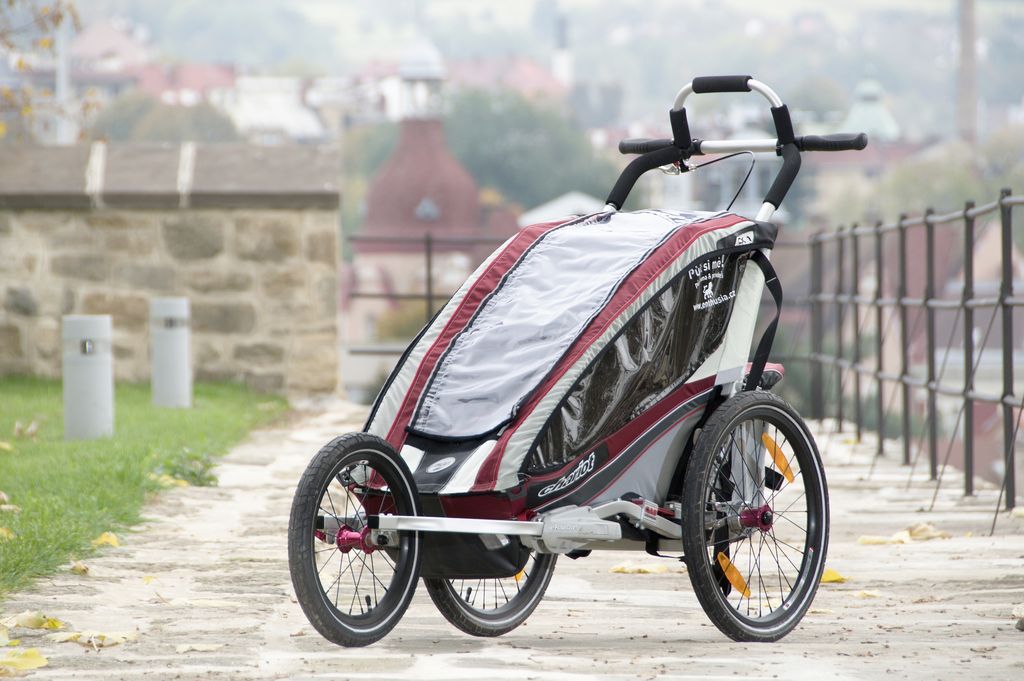 Chariot CTS CX1
The best children's carrier you can get, the Chariot offers the safest (ADAC Test) and most comfortable ride for your child. A variety of accessories available for rental mean that you can take your child along for a bike ride in the great outdoors, confidently set off on inline skates, go for a run, take in the sights, or even go skiing. You can stay active without leaving your child with a sitter. Your child can be with you the whole time and you can enjoy traveling and sports together. The trailer is suitable for children as young as six months for touring or any other activity. We have tested it ourselves and heartily recommend taking your kids for a spin and enjoying a trip together.
Sturdy aluminum frame
Safety belts
Ample reflective markings and flag
Excellent ventilation
Rainproof
Plenty of space for your things (basket for backpack or bag, handlebar minipack can be worn by children as a backpack, large net, small net pockets in child's cockpit)
| 1 day | 5 days including |
| --- | --- |
| 16 € | 13,6 € |
Carrier rental includes child helmet, minipack, lock, and one summer set (bike/jogging), see accessories. We do not require a security deposit on accessories when rented with the carrier.
Security deposit 120 €.
Rent