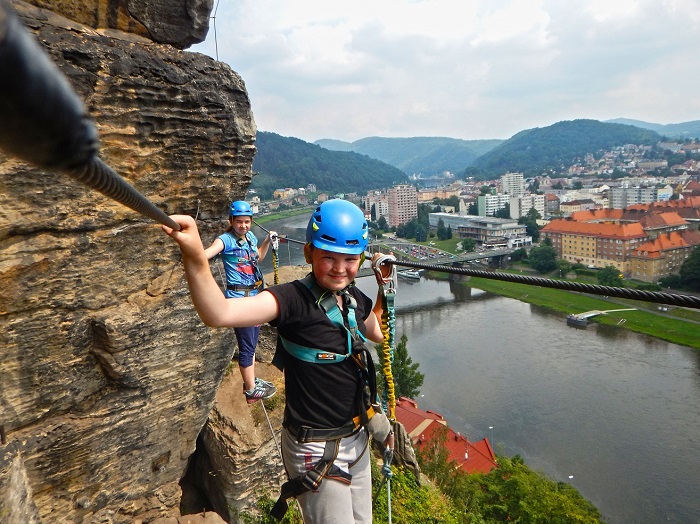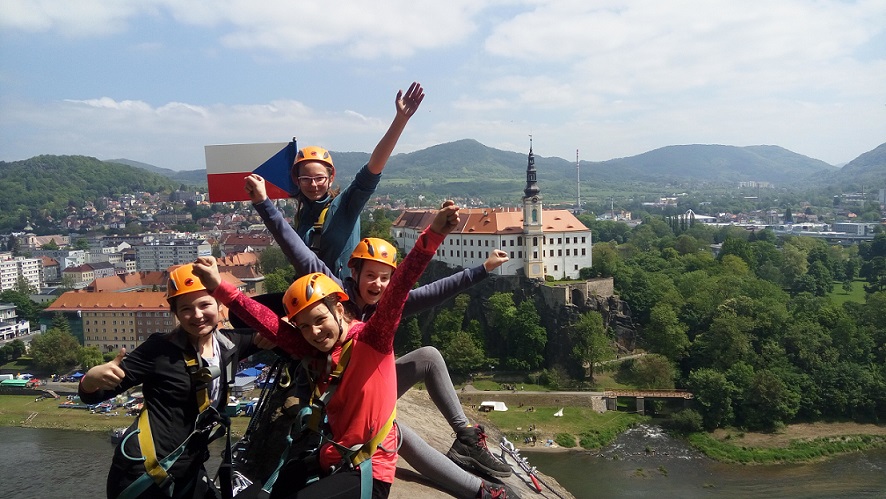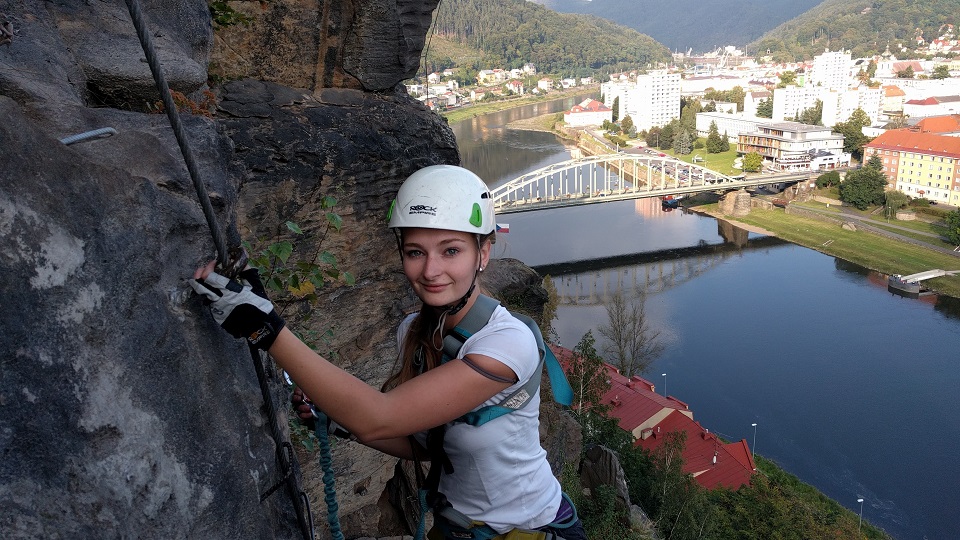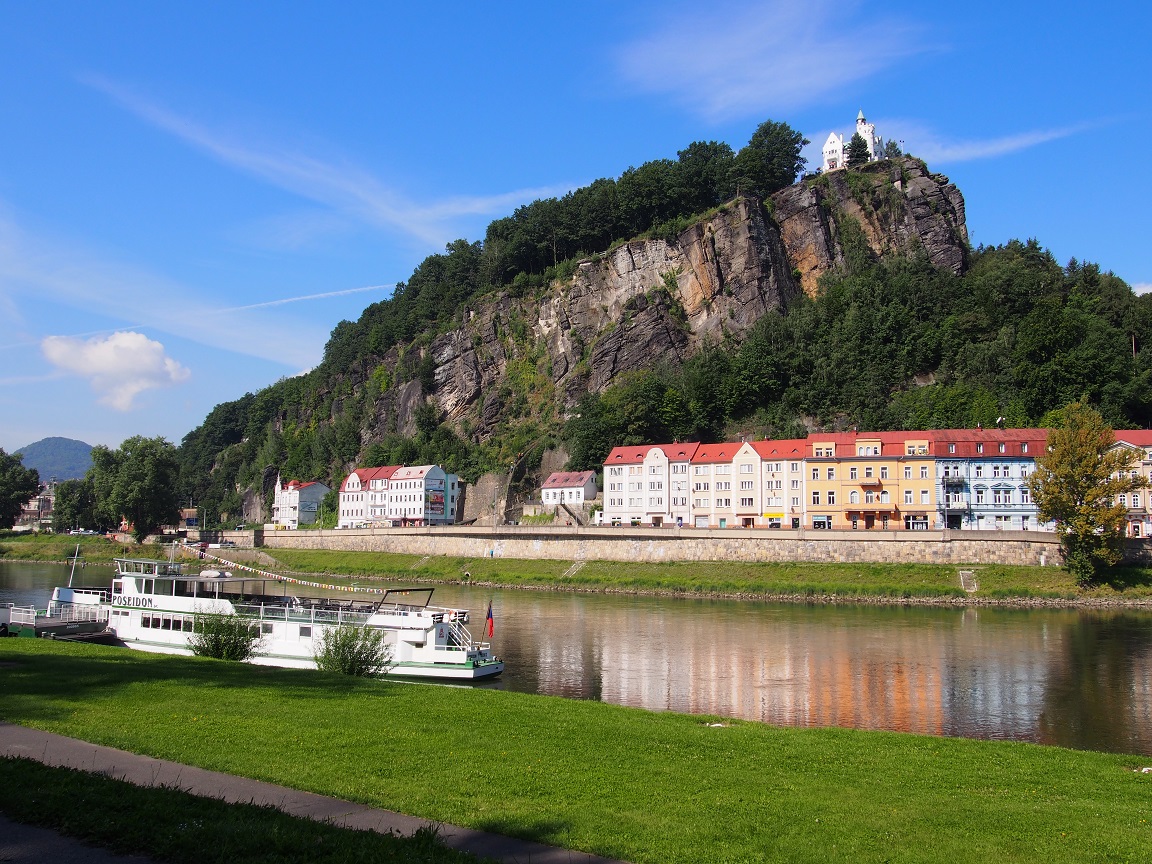 Via Ferrata Shepherd Wall Bohemian Switzerland
ALSO SUITABLE FOR KIDS
The via ferrata in Děčín in the Bohemian Switzerland offers truly unforgettable experience. It's a perfect climbing adventure with a safe, but heart-pounding, ascent on a sheer rock wall. You'll climb up using iron cables, ladders, and rope bridges. This is the biggest Czech via ferrata climbing park and it really is for everyone. There are 16 routes from 150 to 170 meters long. Beginners will have a great time getting the hang of a real via ferrata climb outdoors. Accompanied by our guide with an expert knowledge of all the routes, experienced adventurers can conquer the most demanding D routes. And, for everybody, there's a stunning view of Děčín Castle and the dizzying Elbe Canyon. Let´s celebrate the climb with a cold beer and refreshments after the tour in some of the nearby bars and cafés.
Climbing via ferrata in Děčín is also suitable for children. According to our experience we recommend a height of at least 130 cm. Weight limit is given by technical parameters of ferrata sets, which are determined from 40 to 120 kg. People and children under 40 kg must be secured with a rope and our experienced guides will take care of it.
You will meet our friendly English speaking guide at our rental shop based next to the via ferrata. Our skilled and friendly staff will provide you with a high quality equipment and gives you an understanding of the basics of via ferrata climbing. It is important that you know how to operate our rental equipment safely and effectively. This takes about 15 minutes. As soon as you master the basic skills, you'll start climbing a route that the guide has selected to match your abilities and give you the most fun. Our skilled instructor will be with you the whole way, helping you to get over tough spots, so you can fully enjoy the adrenaline rush and the beautiful views. Our climbing groups are of maximum 5 participants.
Included:
Complete equipment rental
Instruction for using the equipment
Instruction in via ferrata climbing basics
A guide (1 for each 5 persons)
Bottled water
A certificate of completion
Excluded:
To bring:
Sunglasses
Wind breaker
A pair of trainers
PRICE per PERSON:
| | |
| --- | --- |
| 1 Person | 56 € |
| 2 - 3 Persons | 36 € |
| 4 - 5 Persons | 30 € |
Choose a term or a gift voucher: