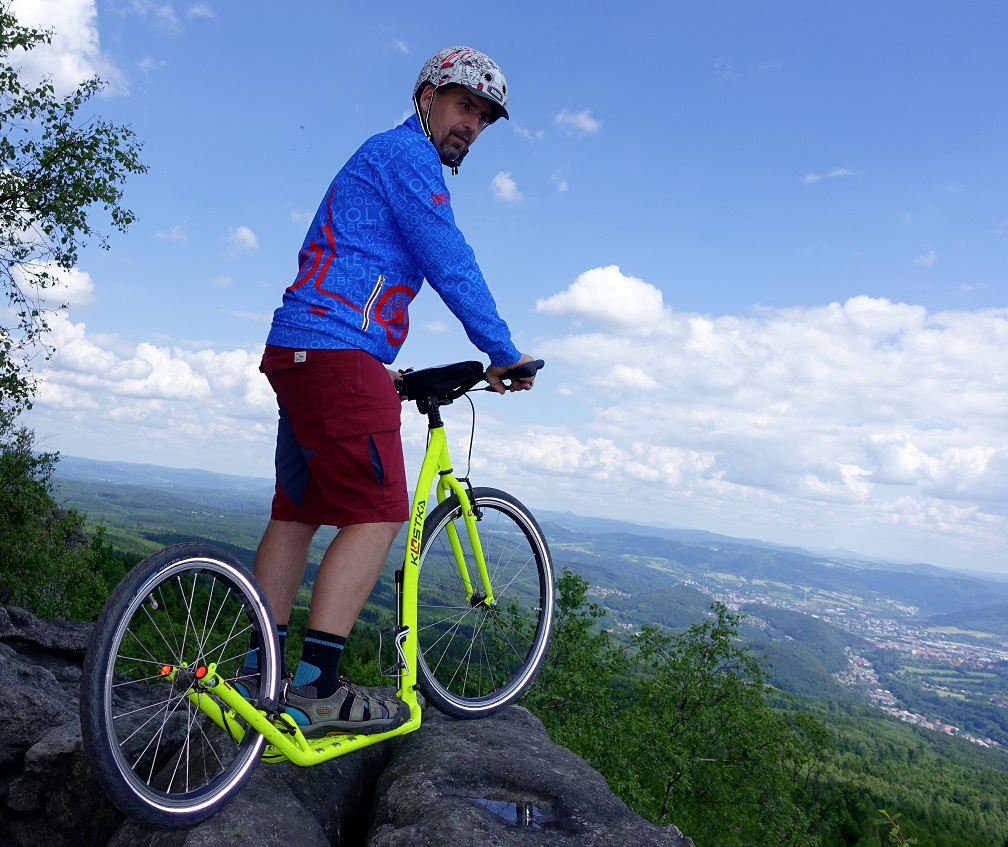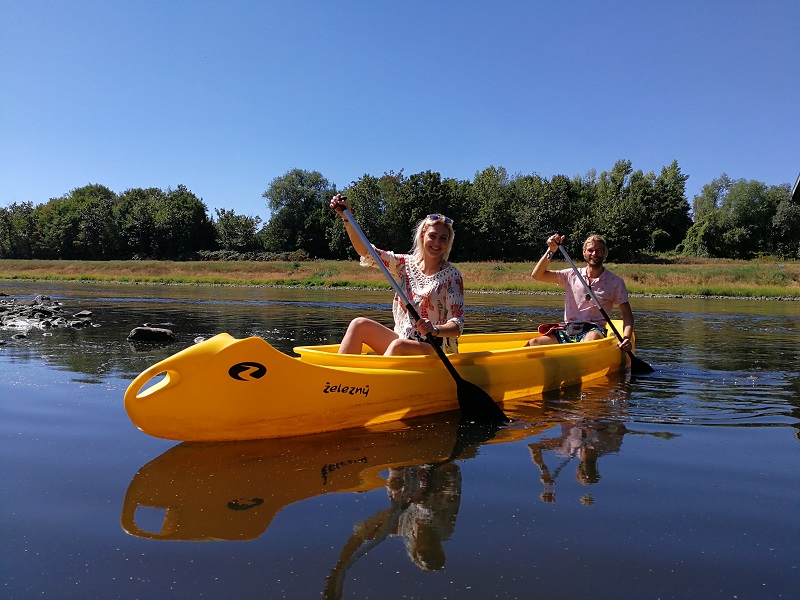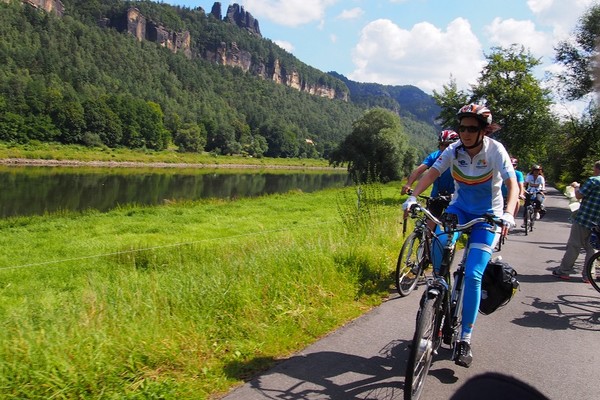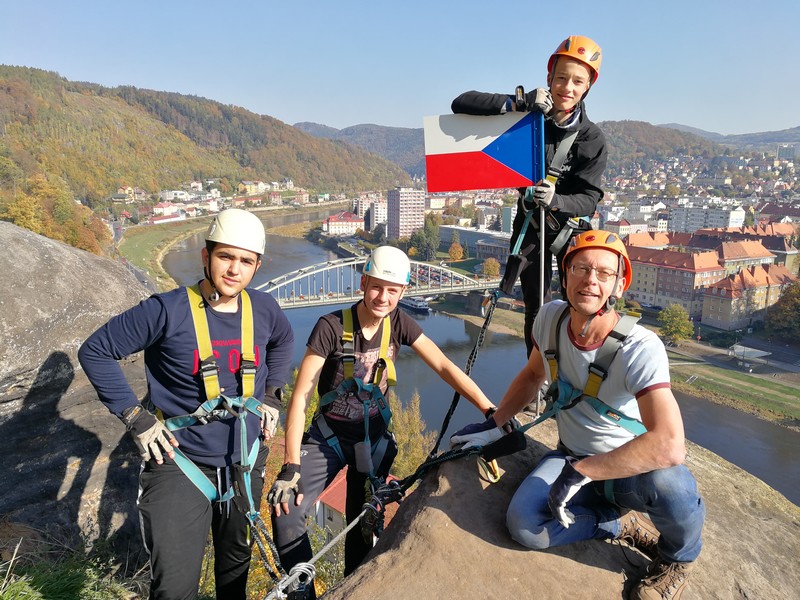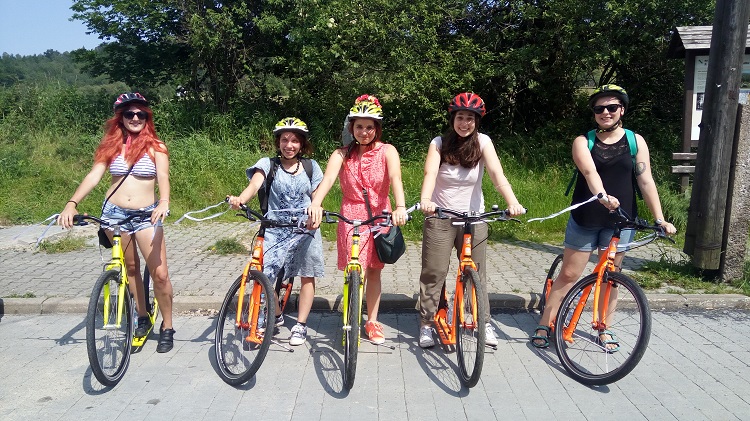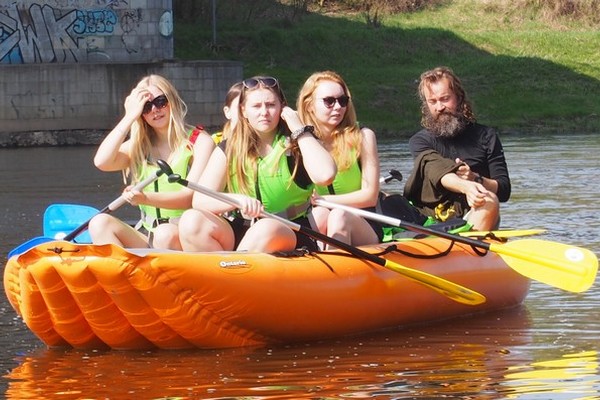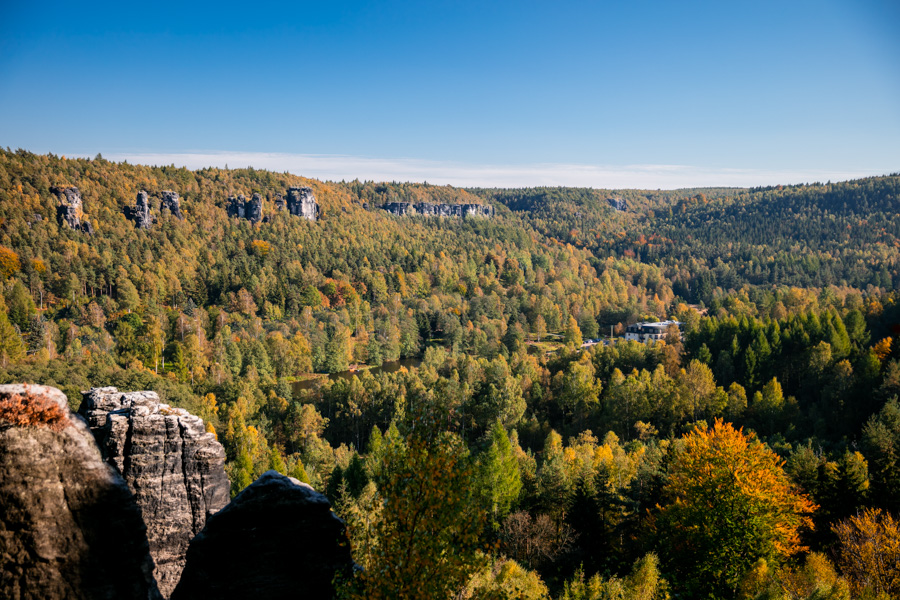 Program:
You will try rafts or canoes on the Elbe and ride back on a bike path, visit the unique world of the rock town Tiské stěny and ride scooters from Děčínský Sněžník and go on the most beautiful hiking trip in Bohemian Switzerland - to the rock bridge Pravčická brána and unique boat trips in the gorges in Hřensko. And for those who long for a truly extraordinary experience, there is an ascent to the viu ferrata in Děčín.
We will lend you first-class sports equipment 100% from Czech certified manufacturers. You set the pace of activities yourself so that you can enjoy your stay as much as possible. We assist you and take care of the transport of all material for your carefree experience.
A rich breakfast and dinner with barbecue and campfire seating awaits you every day.
Program 4 days:
1. Day
Arrival to the Děčín Camp, welcome drink and acquaintance with the program, the possibility of renting equipment for climbing the via Ferrata and training. Optional possibility of ascent with a guide for an additional fee. Ferrata is only a 15-minute walk from the campsite and you will spend a pleasant afternoon.
2. Day
Sailing on the Elbe and returning by bike back. In the morning you will get a boat, paddles, vests, and boat bags right in the camp and go to the Elbe canyon. At the final destination of the cruise, we will be waiting for you with bikes and you will be able to start your way back. Cycling on the Elbe cycle path, you can enjoy sandstone rocks from a completely different perspective than from the surface of the Elbe. Our routes are from 10 to 25 km of sailing and also cycling.
3. Day
Scooters from Sněžník and a trip to Tiské stěny. An ideal day of rest. We will take you by our minibus to Tisa, where you will be able to walk through the labyrinth of the Tisa Walls, where the film The Chronicles of Narnia was shot. Then you will conquer the highest Czech table mountain Sněžník 723 m above sea level and you will have a 12 km long descent back to Děčín along a pleasant forest asphalt cycle path. If you have time, you can go to the castle, the zoo or the Aquapark. If you didn't have time for a Ferrata on the day of arrival, what would be better than climbing it today?
4. Day
Individual trip to the Pravčická gate and to the gorges. A visit to Bohemian Switzerland must not be deprived of an ascent to a real gem - the largest sandstone natural arch in Europe - the Pravčice Gate. Together with a boat trip in the gorges - it is an unforgettable experience. The route of the trip is between 16 - 18 km.
We also have a shorter variant for you for a weekend of 3 days.
see program for 4 days without day No. 4
There are two types of accommodation:
Glamping tent - Luxury, fully equipped family tent for up to 4 people with beds and bedding, standing lamp, dishes and electrical connection. It's all about a new style of camping which you can experience on our campsite.
Bungalov - Modern cosy wooden bungalow for up to 5 people with personal bathroom and WC. A lovely terrace in front of the bungalow invites you for an evening gathering.
You can find more about accommodation at Camp Děčín
It is possible to use barbecue areas in the camp.
Glamping tant
Bungalov
Child up to 12 years Glamping / Bungalov
Multiactivities 3 days / person
98 €

130,8 €

118 €

158 €

78,4 € / 94 €

104,4 € / 125,2 €

Multiactivities 4 days / person
118 €

158 €

139,6 €

186 €

94,4 € / 114 €

126 € Kč / 152 €
Date: 15. 4. - 15. 10.
Minimum number of persons: 3
Price includes for 4 days (3 days)
3 x (2 x) Accommodation with breakfast and dinner according to the selected variant in a glamping tent or bungalow with free wifi
1 x Canoe/raft and bicycle rental, including accessories and transport equipment, including the original route map
1 x Scooter rental, including transport to the starting point, including the original route map
1 x Rental of a complete Ferrata set for 1 day and instruction
Parking
Price does not include:
Recreational fee = 0,8 €.
A walking trip to the Pravčická gate and to the Hřensko gorges under your own direction.
Admission to Tiske Steny
Surcharge for an optional ascent on via Ferrata with a guide = 22 €.
Extension of stay in the Děčín camp - on request.