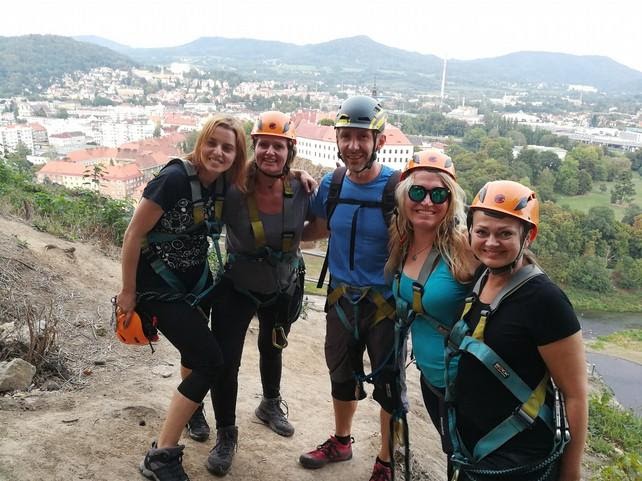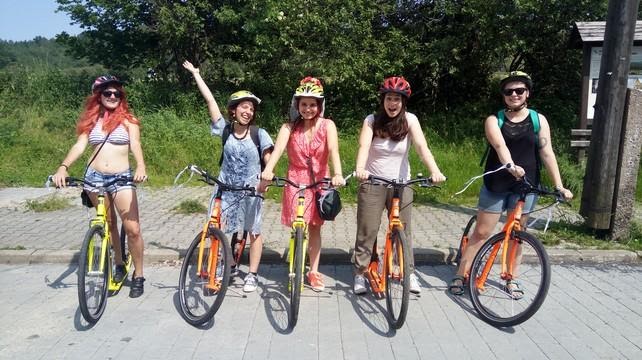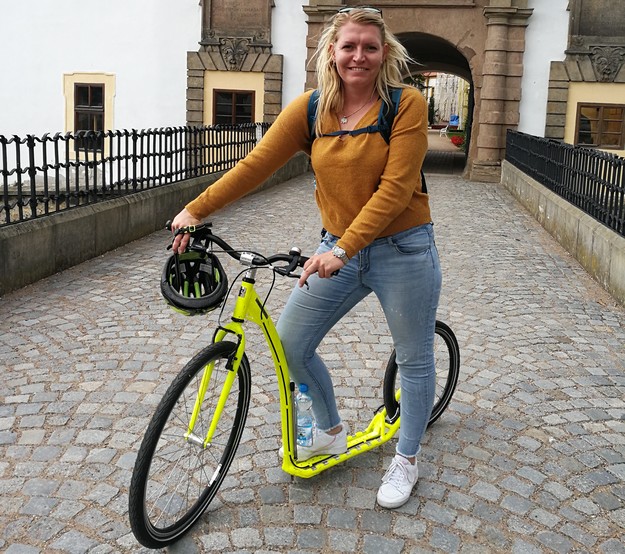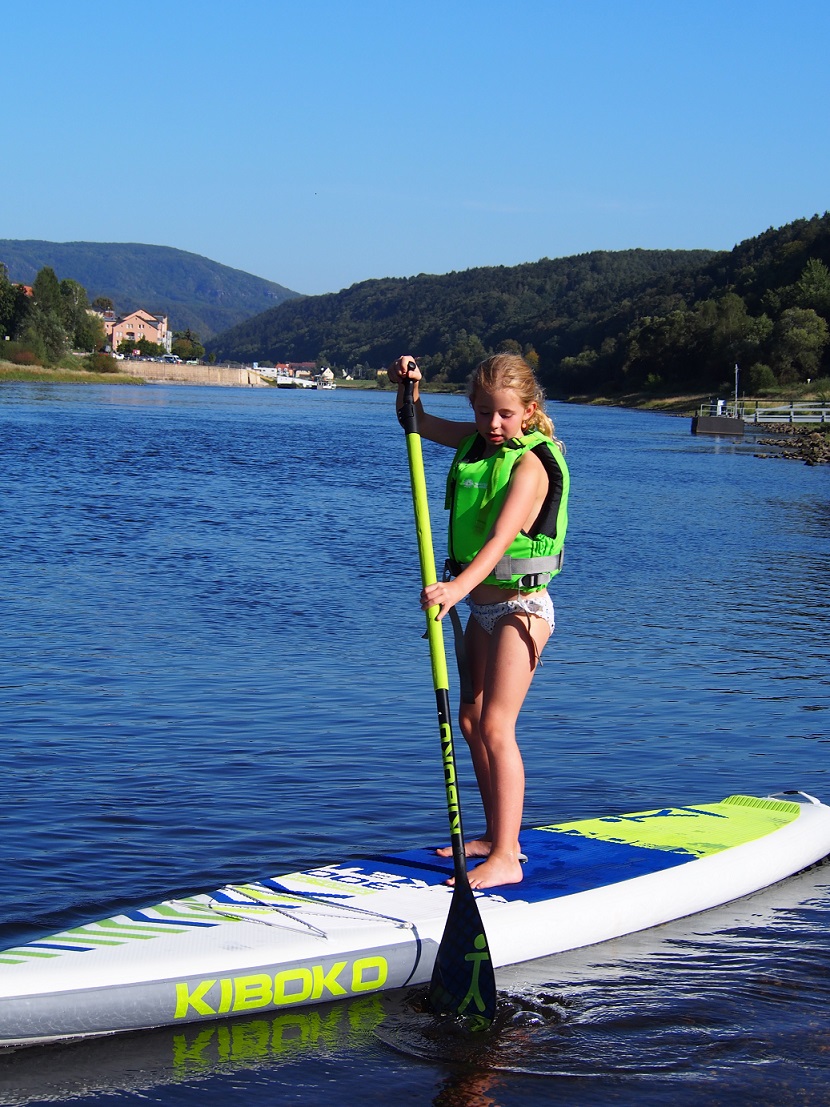 Do you want to go out with the girls for the weekend and be active? We have a clear challenge for real ladies. You will experience a weekend in Bohemian Switzerland full of activities and evening relaxation with a drink by the campfire flames. You will stand on a paddleboard and ride through the Elbe canyon, enjoy scooters on the Elbe cycle path as a return from paddleboarding, and the next day a real challenge awaits you. Overcoming one of the paths on the via Ferrata Shepherd's Wall accompanied by an instructor. You will be accommodated in comfortable bungalows with a private bathroom or in modern glamping tents with a wonderful atmosphere. The choice is yours. It includes a rich breakfast and dinner with light salads and grilled pieces.
Program:
1. Day
18:00 arrival to the camp, accommodation, introduction to the program, welcome drink Aperol Spritz
Dinner in the form of a full picnic basket.
2. Day
8:00 Breakfast
9:3O START OF PADDLEBOARDS to Dolní Žleb. We will rent you paddleboards, paddles, vests, a boat bag and show you how to control the paddleboard. Then about 1.5 hours paddling awaits you on the Elbe in a deep canyon. The water is mild and the stream will pleasantly carry you.
11:00 Handover of scooters on the way back to Děčín. You will enjoy that pleasant movement on modern scooters along the Elbe cycle path. 10 kilometers back.
EXTRA TIP - upon your return, experience a unique tour of Děčín and the chateau on scooters with a guide and with a tasting of Nomád beer directly in the mini-brewery. Only with a package of 14 € / person (normal price 24 €). The tour with tasting lasts 2 hours. Please indicate your interest in the additional payment.
17:00 Return to the camp
18:00 Barbecue and evening sitting with wine and craft beer
3. Day
8:00 Breakfast
9:30 Via Ferrata with a guide - today you can handle a real challenge. One of the routes to the largest Czech Via Ferrata. You will conquer a real adrenaline gem and climb 150 meters. Our experienced guide will guide you safely through her pitfalls. Of course, you will receive complete equipment from us, including a helmet
Individual departure
There are two types of accommodation:
Glamping tent - Luxury, fully equipped family tent for up to 4 people with beds and bedding, standing lamp, dishes and electrical connection. It's all about a new style of camping which you can experience on our campsite.
Bungalov - Modern cosy wooden bungalow for up to 5 people with personal bathroom and WC. A lovely terrace in front of the bungalow invites you for an evening gathering.
You can find more about accommodation at Camp Děčín
It is possible to use barbecue areas in the camp.
Bungalov
Glamping tant
from 4 persons
119,6 €

159,6 €

111,6 €

148,8 €
Date: 15. 4. - 15. 10.
Minimum number of persons: 4
EXTRA: 1 x guided tour on scooters and tasting in Děčín
Price includes:
Welcome drink on arrival
2 x Accommodation in a bungalow or glamping tent, free wifi
2 x Rich breakfast and dinner
1 x Rental of a stand-up paddleboard and complete equipment and training and scooters with a helmet for the trip back to Děčín
1 x Campfire
1 x Ascent to Via Ferrata with a guide, Ferrata set
Certificate of completion
Price does not include:
Parking / day = 2,8 €
Recreational fee = 0,8 €
City tour on scooters with a guide to a beer tasting in a mini-brewery 14 €
Extension of stay in the Děčín camp - on request.