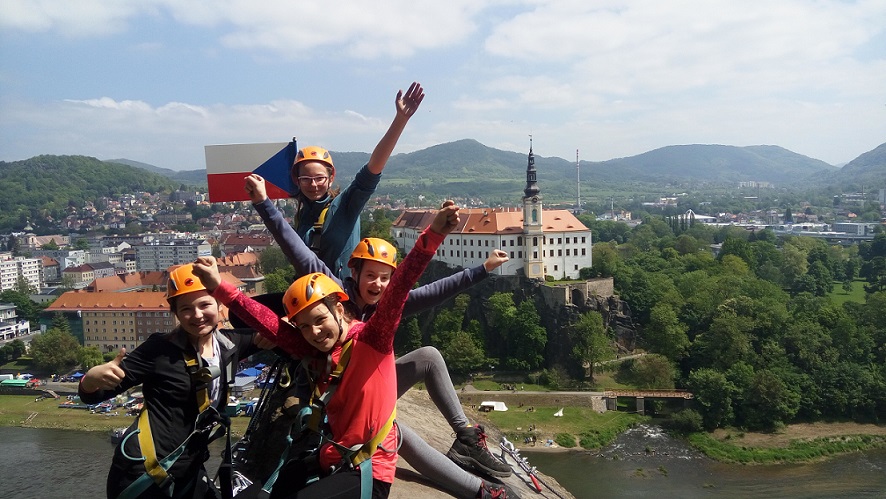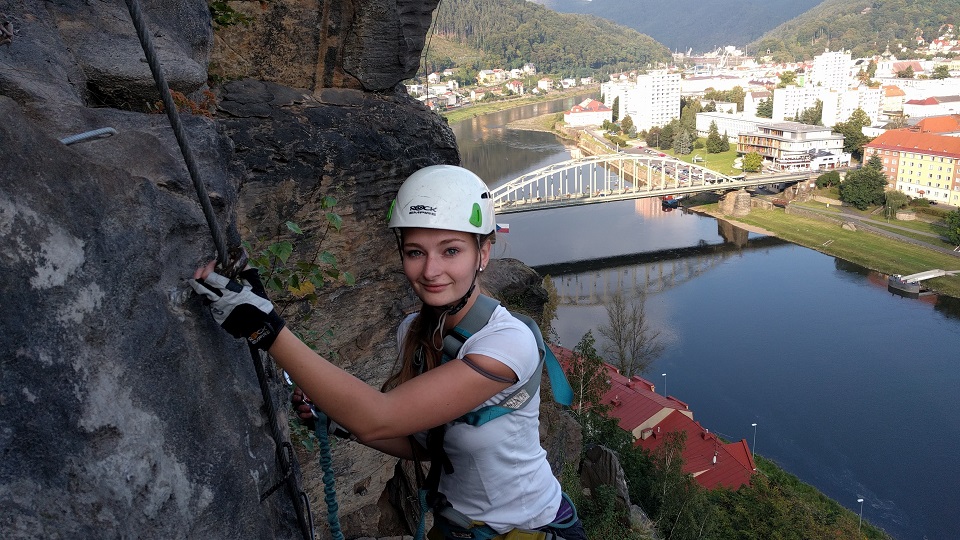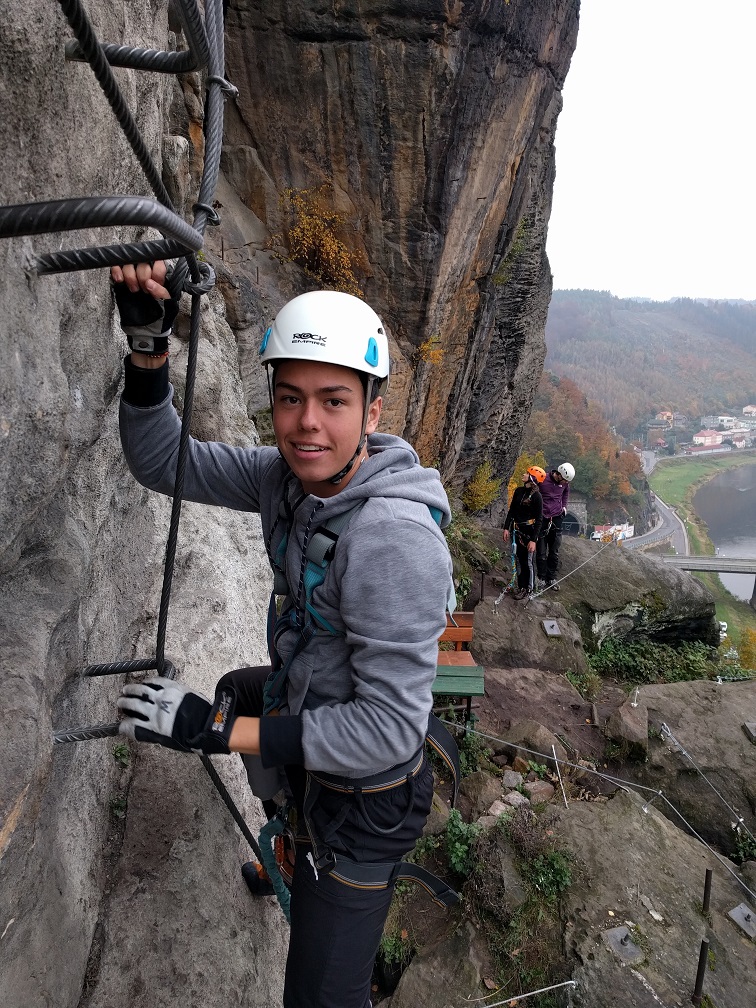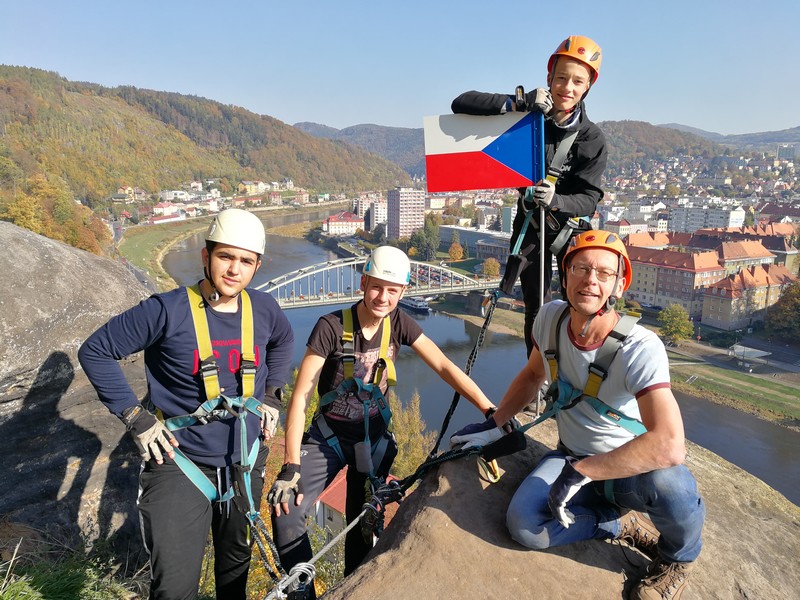 Top equipment from Rock Empire is waiting for you, we will teach you how to wear a ferrata set correctly and how to work with carabiners for safe movement on secured roads, so that you can enjoy them as much as possible. In addition, you will learn why ferrata was created and about the history of via ferrata on the Shepherd's Wall and its peculiarities. You will complete the ascent with an experienced and friendly guide, who will guide you safely through all the difficulties and then it is up to you whether you will continue with the acquired experience alone or with the guide. You will be accommodated a short distance from the ferrata in comfortable bungalows with private bathroom or stylishly in modern glamping tents with a wonderful atmosphere. The choice is yours. It includes a rich breakfast and dinner with barbecue and sitting by the campfire, where you can chat with other ferrata enthusiasts. You will definitely not be bored. Fun and a great bunch of people around guaranteed.
Program:
1. Day
18:00 - arrival to Camp Děčín, accommodation, welcome drink
Pot stew by the campfire for dinner
2. Day
8:00 - Breakfast
10:30 - Explanation of the use of material and climbing techniques
Ferrata morning ascent with a guide/li>
Afternoon independent climbing with rented equipment
Evening barbecue and evening sitting with wine and craft beer
3. Day
8:00 - Breakfast
Independent climbing on a Ferrata with borrowed equipment or the possibility of optional ascent again with a guide on a new route
Individual departure
There are two types of accommodation:
Glamping tent - Luxury, fully equipped family tent for up to 4 people with beds and bedding, standing lamp, dishes and electrical connection. It's all about a new style of camping which you can experience on our campsite.
Bungalov - Modern cosy wooden bungalow for up to 5 people with personal bathroom and WC. A lovely terrace in front of the bungalow invites you for an evening gathering.
You can find more about accommodation at Camp Děčín
It is possible to use barbecue areas in the camp.
Bungalov
Glamping tent
from 2 persons
107,6 €

143,6 €

99,6 €

132,8 €

from 4 persons
99,6 €

132,8 €

91,6 €

122 €

Child up to 12 years
79,6 €

106 €

71,6 €

96 €
Date: 15. 4. - 15. 10.
Minimum number of persons: 2
Price includes:
Welcome drink
2 x Accommodations in Glamping tents with shared bathroom or fully furnished bungalows with private bathroom and bedding
2 x Rich breakfasts and dinners
1 x Campfires
2 x Rental of complete equipment on via Ferrata
1 x Ascent to via Ferrata Shepherd's wall with a guide
Certificate of completion
Price does not include:
Parking / day = 2,8 €
Recreational fee = 0,8 €
Extra fee for an optional climbing exit with a guide 2 days of the program for 28 €
Extension of the stay in Kemp Decin - on request