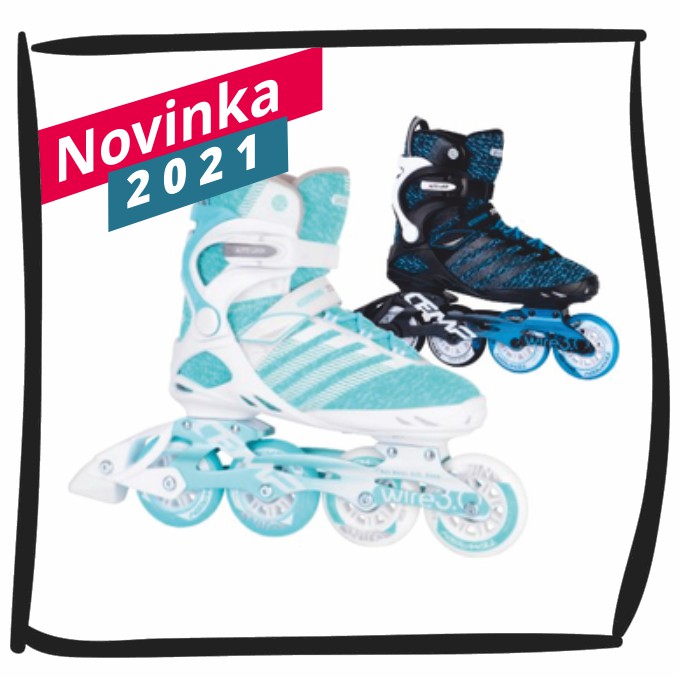 Roller Skates
You can use in-line roller skates on the Elbe Cycle Route which is a walking distance from our rental shop. Boarding place 1 km far from the rental, experienced people can go right away. The smooth asphalt will take you along the Elbe, whether you decide to go downstream or against it. We recommend shorter trips to Dolní Žleb 6 km one way, for experienced skaters to Bad Schandau or Ústí nad Labem 25 km one way. Do you want to enjoy it? Then drive 65 km to Dresden and take the train back. Let us advise you how to do it and experience what you wouldn't elsewhere.
Do not be afraid to take children with you. We also have rollerskates for children, a cart, or a children's bike that you can rent and take your child with you.
Men's sizes 38-45
Women's sizes 37-42
Lightweight aluminum alloy chassis
Durable 84 mm wheels with a hardness of 85A
Breathable material perfectly removes moisture
Classic lace fastening, velcro and buckle
Roller skates for rent includes a helmet and protectors.
| | |
| --- | --- |
| 2 hours | 6,5 € |
| 1 day | 10,5 € |
| from 5 day (price per day) | 9 € |
Deposit of 20 € is not asked if a damage coverage is added to a booking.
Rent